Click Here For Original Source Of The Article
Barbecues, beers, and a three-day weekend. Happy 4th of July weekend! Here's a quickie newsletter and FYI there will be no newsletter next week, Friday July 8th.
Stay in touch during the week and hit "like" here for some Facebook live videos from a foreign land (with wifi this time) and sample portfolio updates for the year-to-date and quarter ending June 30th.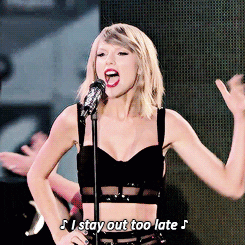 Stocks shake off Brexit. (Read this from last week if you're not sure what just happened)
In the days since Britain voted to leave the bloc, the movement's leaders have often appeared as if they had not expected to win and were not prepared to cope with the consequences. Faced with the scope of the decision, they have been busy walking back promises they made during the campaign and scaling back expectations. They have failed to show a united front or to answer basic question."

The president of the European Commission has warned the U.K. it must make clear where it stands regarding its membership of the European Union after the nation voted to leave the bloc on Thursday."

Top diplomats from the European Union's six founding nations — France, Germany, Italy, the Netherlands, Belgium and Luxembourg — met in Berlin for hastily arranged talks and stressed that the exit process should be speedy."
Now thousands are marching to protest the process of the UK's withdrawal from the EU.
Leave campaign "was based on lies, about money that was going to go to the NHS and now isn't, about what's going to happen to the economy. These are things that are going to directly impact me."
Nobody likes uncertainty. Last week stocks took a nose dive on the news that it was "looking like" the UK was leaving the European Union. After the vote to leave, even though it's bad news for the global economy, the U.S.'s S&P 500 and DJIA finished up about 3.2% for the week. This was the biggest weekly gain since November.
The EU doesn't want to cause any unnecessary uncertainty. Sad summary: EU to the UK = GTFO.
Facebook's changes
I'm getting whiplash with all the changes Facebook makes to their platform. It's really hard to keep up. Here's an explainer on "algorithms" and an update on what Facebook's algorithm change means of you. In short, pay to advertise on Facebook or get out.
Most banks pass stress test. Great, what's that?
Banks with $50 billion in assets or more have to have to pass an annual stress test. If a bank passes the test it's supposed to mean they have enough capital or liquid assets that can sustain a 2008-like event without taking down the global economy.
It's kind of like a breathalyzer: if you fail, you're restricted from doing certain things for a while. If you pass you can get back your car and go home (regardless of how sober you are). Banks that pass can pay dividends to stock holders and also buy back stocks (which helps their stock price. Fewer shares outstanding usually boosts the stock price). Banks that fail are in the penalty box until they clean up their balance sheet.
Subsidiaries of Morgan Stanley and Deutsche Bank failed the test and Santander failed the test for the third year in a row.
The three banks that were called out by the Fed on Wednesday all had big enough financial buffers, the regulators said. Rather, the criticism was with more qualitative aspects of the way the three banks operate internally."
Ok whatev. Here's what I know. Running "stress tests" and "scenario analysis" is a new thing for investment funds post-2008. You list a bunch of factors that would be really detrimental to your business or fund, adjust the factors in every which way possible for "worst case scenario" (i.e. a 50% decline in oil prices a 5% increase in interest rates, a 50% decline in oil a 5% decrease in interest rates) and see what the output is (i.e. how much you'd get wiped out). You use historical data to help guesstimate what would happen in the future by changing the "what if" scenario.
My experience with stress tests and scenario analysis is that they don't do much more than look really nice in your powerpoint presentation (which can be worth a lot when you're tying to raise money). What takes down a business or fund is usually not one of the scenarios that they've created, unfortunately.
How's your Oh$hit investment portfolio doing?
I added this portfolio to the sample investment portfolio line-up earlier this year. Here's how the sausage is made.
Rick Astley is 50 (what?!) and has an album called "50."
Other news:
Chipotle's marketing executive is indicted for repeated drug purchases.
We know the cocaine is extra.
Same.
The post Week ending July 1st: Whiplash appeared first on Ms. Cheat Sheet.